Research Partners
Centre for Complex Systems in Transition at Stellenbosch University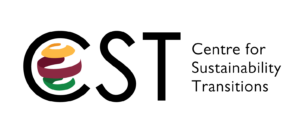 The Stellenbosch Centre for Complex Systems in Transition (CST) is a Stellenbosch University 'flagship' initiative established in 2015. This initiative brings together complexity thinking, sustainability science and transdisciplinary research methodology.Research at the CST is largely conducted in collaborative inter- and transdisciplinary teams that draw in expertise from different disciplines as well as from policy, practice and local stakeholders. Much of the research is funded by external project grants, and students are part of the larger project teams which provides additional opportunities for learning and research support.

this link
. To learn more about Stellenbosch University, please click on
this link
.
Department of Human Geography and Spatial Planning at Utrecht University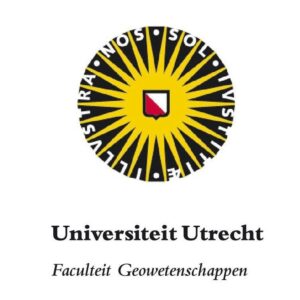 The faculty of Human Geography and Spatial Planning works towards understanding the behaviour of the urban world at all levels, and it provides the insights needed to make the transition towards a sustainable and liveable urban future. It educates future generations of geographers and planners that will contribute to this common sustainable urban future. It aims to advance geographical knowledge and literacy in society, enabling people to make informed choices and better understand and resolve current issues of ecological, social and economic sustainable transitions. To achieve impact on our society, it aims at meaningful exchanges with and involvement of public and private stakeholders in the research, including communities, neighbourhood representatives and marginalised population groups. It contributes to the resolution of challenges related to social, economic and ecological sustainability in cities, in line with the 2030 Agenda and the UN Sustainable Development Goals. Its research, education and societal impact emphasises the need for equity in creating just urban futures for communities across the globe.

this link
.
Institute for Social Development at University of Western Cape

The Institute for Social Development (ISD) is a research and post-graduate centre providing teaching and research work in development studies. It offers four degree programmes: structured course-work Honours and Masters in Development Studies, Masters by thesis in Development Studies and PhD by thesis.  Every year, close to 50 Honours students and 30 Masters/PHD students from different countries graduate from the programme.The Institute equips students and researchers with the skills and expertise needed to be effective in their future endeavours, but it doesn't only provide teaching services; it also creates opportunities for students to develop their working and leadership skills to enhance their future prospects. It provides an interactive environment for students, scholars and professionals to combine thoughts on how to tackle the world's most pressing problems.

this link
. To learn more about the University of Western Cape, please click on
this link
.
Centre for Water, Oceans and Sustainability Law at Utrecht University

The Utrecht Centre for Water, Oceans and Sustainability Law (UCWOSL) of Utrecht University does research in the area of water law, oceans law, environmental law, climate law and sustainability law. Its leading position in the area of water and oceans law and policy is partly due to international collaboration and a keen eye for the application of scientific insights into practice. Members of the research group advise international organisations, the European Commission and various Dutch and other governmental and private institutions and participate in various international consortia.

this link
.
Urban Futures Studio 

at Utrecht University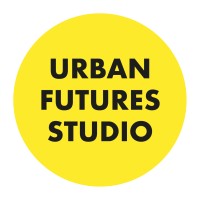 The Urban Futures Studio is devoted to studying positive, sustainable, and meaningfully democratic futures and ways to get there. It investigates what they call 'Techniques of Futuring'. They are a transdisciplinary institute that conducts empirical research on existing practices and helps to initiate experiments. The institute believes that new thinking starts in 'crossovers' between distinct disciplines and coalitions of new and old agents of change.

this link
.