The Project Consortium
Academics
The role of the academic partners is to conducting the research in collaboration with six local sites; co-create WEF knowledge in collaboration with other practitioners; and to develop recommendations for integrated governance of water, energy and food systems in Cape Town.
---
Collaboration Partners
The role of collaboration partners is to promote collaboration with Cape Town WEF practitioners that can support knowledge co-production; to co-convene and co-facilitate knowledge exchange platforms between researchers and WEF practitioners; to undertake knowledge dissemination to a broader WEF and governance audience, and to support overall management of the project.
---
Advisory Board
The members of the International Advisory Board  review the research process, methods and results and provide recommendations to further advance the research.
---
Principal Investigators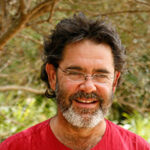 Prof. Dr. Mark Swilling
Stellenbosch University
He is Distinguished Professor of Sustainable Development in the School of Public Leadership, University of Stellenbosch, Visiting Professor at the Universities of Sheffield and Utrecht, and Edward P. Bass Visiting Environmental Scholar at Yale University (2018). He is Academic Director of the Sustainability Institute and Co-Director of the Stellenbosch Centre for Complex Systems in Transition (CST).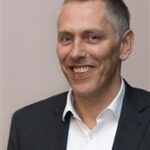 Prof. Dr. Jochen Monstadt
Utrecht University
He is professor of Governance of Urban Transitions and chairs the spatial planning group at Utrecht University with a secondment at TU Darmstadt, Germany. At Utrecht University he leads a transdisciplinary research hub on the governance of urban infrastructure transformations focusing on the nexuses between different infrastructure domains.