Acknowledgments
Design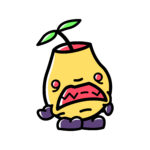 Many thanks to Stan Joosten for his involvement in the project and for devoting his free time to design the WEF Nexus project logo. Please check his other work on his website.
Additionally, many thanks to Lucas Lawrence for creating this website.
Photography
All the photos used on the site were taken by consortium members and are used with their explicit permission. If you wish to use any of them, please contact the owner for permission.
V&A: Lourens Swart
Lyndoch and PHA: Shadeon Hansen
Gugulethu: Musedzaphanda Phophi Khalushi
Other photos: Katharina Hoelscher, Shaun Smith and Lucas Lawrence
Icons
All icons used on the site were obtained from Flaticon under a license that allows for personal and commercial use so long as there is attribution.
Factory and Food icons created by Smashicons
Bottle icons created by surang
Container icons created by Eucalyp
Water and Energy icons created by Freepik