Lyndoch Eco-village
The Lynedoch Eco Village is situated in the Cape Winelands region which is about 40 kilometres from the City of Cape Town. It is the first ecologically designed socially mixed community in South Africa. Lynedoch is largely a farming area where impoverished farm workers have access to basic services, affordable housing, energy, and employment. The eco village brings together farm owners, farm workers and their families, professionals, and other people who share a common interest in sustainable living; and it is a demonstration village for sustainability. The key features of the village include a primary school, a pre-school, a multi-purpose hall, commercial space, organic agriculture, and landscaped areas, and 42 residences.
This case study aims to determine the socio-economic feasibility of improving the current wastewater recycling technology as a WEF nexus solution at the Lynedoch Eco Village. The eco village has a collective wastewater recycling system in place, which has been in operation for more than 20 years. This wastewater recycling system uses South African materials and comprises a biolytix system; an anaerobic baffle reactor (ABR) and vertical wetland, and a biogas digester. It was designed in response to the water scarcity issues in the Western Cape, the continual increase in the costs of potable water and off-site sanitation, and the need to achieve eco-efficiencies through recycling of the water and the nutrients present in the wastewater. Currently, the system is used to extract nutrients from wastewater for agricultural purposes, and to remove nutrients from the water to be reused to flush the toilets. Moreover, there is the opportunity to use renewable energy sources to power the system; as well as to further treat the wastewater to make it potable. However, there are some major challenges, namely loadshedding, infrastructural challenges, and cultural and social challenges that are hampering the overall functioning of the system. The system is dependent on electricity to regulate the sewerage flow, thus the ongoing load shedding disrupts this flow, leading to sewerage leaks and overflows. There are also issues relating to the piping and reticulation of the system, which cause further sewerage leaks and overflows. Thus, considering these challenges and opportunities there is a need to improve and enhance the current system at the Lynedoch Eco Village.
---
Relevant Research Partners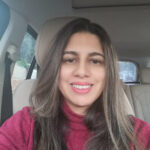 Amiena Bayat
Phd Supervisor
Professor Amiena Bayat is an associate professor of Economics at the Institute for Social Development at UWC. She is a committed development practitioner and researcher, whose goal is to engage in the challenge of poverty alleviation and the development of sustainable livelihoods in Southern Africa.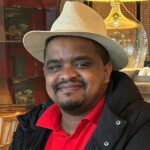 Shadeon Hansen
PhD Researcher
He is a PhD candidate from the Institute of Social Development (ISD) at the University of the Western Cape (UWC). He possess a Master's Degree in Economics, an Honours Degree in Economics, and a BCom Degree Summa Cum Laude.